About Us
All of our therapists are New York State Licensed professionals with advanced certifications in their areas of specialty.  Advanced training and experience really do make all the difference. Since 1996, we are have provided award winning therapy to customers all across the United States.
Contact Us
Our therapists are available 7 days a week.  We are here for you. Contact us if you have any questions about our services.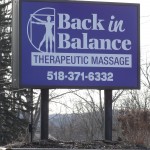 Address:
Back in Balance Therapeutic Massage, LLC
1427 Route 9
Halfmoon, NY 12065
(518) 371-6332
info@bibtherapeuticmassage.com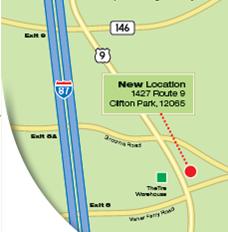 Hours:
Sunday:        9:30- 5:00pm
Monday:       10:30- 8:30pm
Tuesday:       10:30- 8:00pm
Wednesday: 10:30- 8:00pm
Thursday:     10:30-8:30pm
Friday:           10:30-7:30pm
Saturday:      9:30-3:30pm
Hours may vary based on available appointments & therapist's schedules
Walk-ins are always welcome!
Don't be Fooled…there is only one Back in Balance Therapeutic Massage, LLC.
We are a US Trademarked & Registered business #85344707
Copyrights© 2017  Back in Balance Therapeutic Massage, LLC ® All Rights Reserved